I had so much fun last night at the cyber crop at the little scrapbookshop. there was five challenges in all plus i played BINGO....
The first challenge was a sketch challenge it was a two part challenge. The first was a layout the other was a card.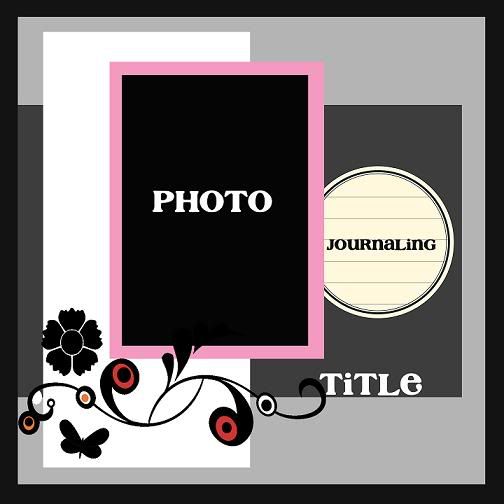 Sketch by
Kerryn at the little scrapbook shop
Part B card challenge sketch
Sketch By Kerryn based on card made by Deanne can be seen
here
for part b as well as using the sketch to make a xmas card we had to make a from non-tradtional xmas items with load of colour and use the lyric from a xmas song.
I have started my LO based on the sketch, just need to stick it together and write my journalling... i have a couple of ideas for the card and are hoping to get it started tommorrow
The second challenge was called symbolism.... and these were the directiosn we were given
"My challenge to you is to start with a blank piece of cardstock (White is preferred) and ONLY add things that are directly linked to the photo. I will allow the addition of some unlinked black but not too much. " -Tara
you can check out her LO
here
i have actually finish this lo, it pretty simple but i am happy with it... i hoping to upload it tommrrow.
The 3rd challenge was to use a B&W photo/s, use predominately white and use silver to accentuate the layout.... the layout that Tracey did for this was beautiful however i don't think i will be doing this one... i don't have a lot of white supplies for one and two i dont have anything silver
the 4th challenge was a step by step challenge called recycled xmas decoration... you can check it out here. i nearly finish this too, it was a really good challenge actually really simple and has great results
the last challenge was to scrap a layout about your favorite xmas food, which i have start but not finish....
i hope to upload some photos of the challenges i have finish for this site and others.
E